SHOPIFY WEBSITE DEVELOPMENT
Custom Shopify Website Development Agency
Unleash the remarkable possibilities of Shopify websites to create a captivating online eCommerce store. Embrace your digital ambitions with our professional Shopify website development services.
Unleash the Power of Innovative

Shopify Website

Development with us
Discover the untapped potential of Shopify websites in crafting an immersive online shopping experience. Embrace your digital aspirations with our expert Shopify website development services.
Unlock the power of Shopify with our dedicated Shopify website development agency in London, creating a visually stunning and highly functional online store. As a full-service Shopify development agency, we specialize in helping businesses of all sizes build successful e-commerce websites. From small boutiques to large-scale enterprises, we, as a trusted Shopify development agency, have the expertise to bring your unique vision to life on the Shopify platform. In addition to creating captivating Shopify websites from scratch, we offer a range of services to enhance the functionality and aesthetics of your online store. Our team of skilled Shopify developers can customize your store's design, integrate third-party apps and plugins, and optimize its performance for seamless browsing and purchasing experiences.
We understand the importance of a streamlined and user-friendly shopping process. With Shopify's intuitive interface, you can easily manage and update your inventory, process orders, and track shipments—all from a centralized dashboard. Our goal is to empower you with the tools and knowledge to confidently manage your Shopify store, ensuring smooth operations and customer satisfaction. Furthermore, Shopify offers a vast marketplace of professionally designed themes, allowing you to choose the perfect look and feel for your online store. Whether you desire a sleek and modern aesthetic or a vibrant and playful design, our Shopify experts will help you select and customize a theme that aligns with your brand identity and engages your target audience.
Don't let technical barriers hinder your e-commerce success. Our dedicated team of Shopify developers will guide you through every step of the process, from store setup to launch, and provide ongoing support to ensure your online store remains optimized and up-to-date. Embrace the transformative power of Shopify and elevate your online retail presence. With our expertise in Shopify website development, we'll help you establish a visually striking, user-friendly, and conversion-driven online store that drives business growth and leaves a lasting impression on your customers.
eCommerce Brands that are using
Shopify
Shopify, a platform trusted by some of the world's top companies like RedBull, Decathlon, and many more, offers unparalleled capabilities to elevate your eCommerce store. As a leading Shopify web design company, leverage the power of a Shopify website to establish a robust online presence for your business.
Why should you choose

Shopify Website

for your eCommerce Store
We take a client-centric approach, working closely with you to understand your business goals, target audience, and industry dynamics. Our expert team of web developers, designers, and strategists collaborate to craft bespoke solutions tailored to your specific requirements.
Seamless Ecommerce Platform
One of the key strengths of Shopify lies in its user-friendly interface, which empowers business owners with little to no technical knowledge to effortlessly manage their ecommerce store.
Shopify's user interface is designed with simplicity and intuitive navigation in mind. The dashboard provides a clear and organized layout, giving you quick access to essential functions and information. From adding products and updating inventory to managing orders and customer information, every aspect of your ecommerce store can be easily handled within the Shopify admin panel. Adding products to your store is a straightforward process. The product management system ensures that your store's catalog is organized and easily searchable, enhancing the shopping experience for your customers.
Another advantage of Shopify's user-friendly interface is its ability to integrate with various third-party services and applications. Whether it's integrating email marketing tools, customer relationship management (CRM) software, or accounting systems, Shopify offers seamless integrations to extend the functionality of your store. This enables you to streamline operations, automate processes, and improve overall efficiency
Responsive and Mobile-Optimized
In today's mobile-driven world, having a responsive and mobile-optimized online store is essential. Shopify recognizes the importance of delivering a seamless shopping experience across different devices and screen sizes, and it offers features and tools to ensure your store looks and functions flawlessly on mobile devices.
Shopify provides a selection of mobile-responsive themes that automatically adjust the layout and design of your store to fit different screen sizes. These themes are built with responsive web design principles in mind, ensuring that your store maintains its visual appeal and usability on smartphones, tablets, and other mobile devices. By having a mobile-optimized store, you create a positive user experience for mobile shoppers. Mobile-optimized websites load quickly, have easy-to-use navigation, and offer a seamless checkout process on mobile devices. This can result in higher conversion rates, lower bounce rates, and increased customer satisfaction.
Shopify's responsive design also eliminates the need to manage separate desktop and mobile versions of your store, saving you time and resources. With a single, responsive theme, you can provide a consistent shopping experience to your customers, regardless of the device they use.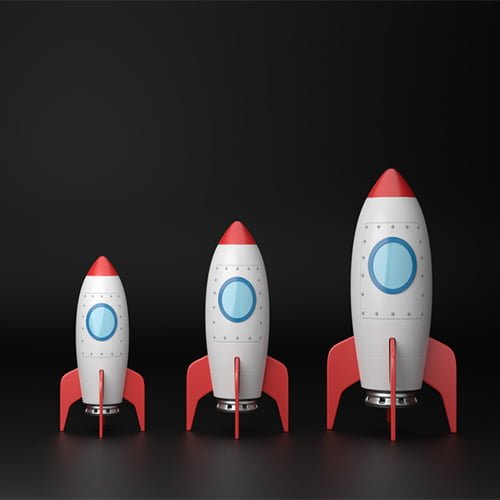 Scalability and Growth Potential
One of the significant advantages of using Shopify for your ecommerce store is its scalability and the tremendous growth potential it offers to businesses of all sizes.
Shopify is designed to support businesses at every stage of growth. Whether you're starting with a small product catalog or have a vast inventory of products, Shopify can accommodate your needs. The platform is built to handle high levels of traffic and transactions, ensuring that your store can scale seamlessly as your business expands.
As your business grows, Shopify provides the infrastructure and resources to support your increasing demands. With robust servers and a reliable hosting infrastructure, you can trust that your store will remain stable and perform optimally, even during peak traffic periods.
In addition to its strong foundation, Shopify offers a wide range of features and functionalities that can be customized to meet your evolving business requirements. Whether you need to integrate with third-party systems, add new sales channels, implement advanced marketing strategies, or expand your product offerings, Shopify's flexibility allows for easy customization and adaptation to your growing needs.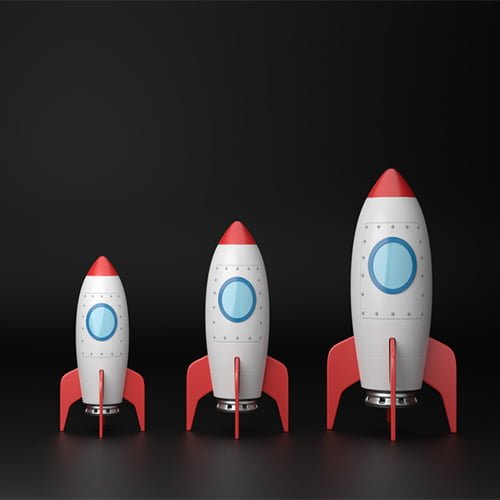 Excited for your new website? get in touch with us.
Contact us today and let's discuss how we can create a stunning and high-performing website that drives results for your business. Don't miss out on the opportunity to elevate your online presence. Get in touch with us now and embark on a digital journey towards success!
Why choose us

for Shopify Website Development Services
Customized Solutions, Cutting-Edge Technology, and Ongoing Support
Frequently Asked Questions